Choose your language in the right upper corner !
We are a family-owned Company, specialized in:
-
P
arts and Accessories
for
American cars
and the newest generation
Euro Pick-up's
(Amarok, Ranger, X-Class)
-
Bed Covers
&
Hard Tops
for your
Pick-Up Truck
- Exclusive Carbon Parts for Primary Italian Car Brands and some other Car models
(We are an official Partner of KOSHI Carbon)
- Borla® Performance Exhausts and Parts
Rims: Aftermarket: American Racing, Asanti, Kahn, KMC, Vorsteiner, ...
+ Replica and Original Wheel sets
Tires: Offroad- / All-Terrain Tires & White Walls / Redline / Classic Tires
We make your ride your joy and pride !
In for a Discount ?
Do you spot our Naxcar County Sheriff ?
Take a photo with it (if you choose an original pose, the higher the chance of winning the prize)
&
Tag us on Instagram #TheSheriffOfNaxcar , to take a chance of winning the Discount.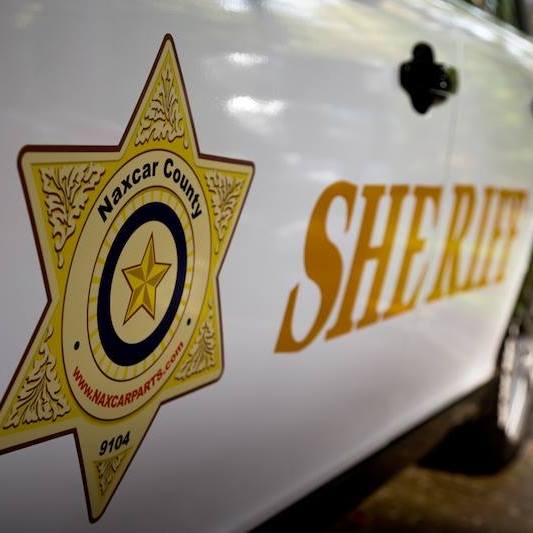 We mostly work on demand - Items we got in stock are mentioned as "available" in the webshop.
We now work with 2 shipping options for American Car parts:
Standard = 2-Weekly - Shipping Time = 2-4 weeks
Express = a few days on request
Contact us if you need an item as soon as possible, we will give you a quote asap.
Carbon Parts that are in not stocked (as mentioned per part),
will be made after order.
We work together with KOSHI and can bring you Carbon from the Highest Quality on the market
for Brands like

Abarth, Alfa Romeo, Fiat , Ferrari, Lamborghini & Maserati.
Audi, BMW, Jaguar F-type, Mercedes-Benz, Porsche, VW or Nissan GT-R models you are on the right spot with us.
The parts in our shop are just a selection of parts we can deliver straight from our contacts all over the world.

Everything in our webshop is 100% brand new. If not, it's mentioned in the advertisement.
It's impossible to add every part on our webshop,
so whatever you're searching for, please contact u
s
here !