How to overhaul your Muscle/Pony car and keep it affordable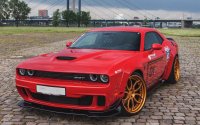 The appearance of a vehicle is one of its strongest points to start overhauling' your ride.
Sooner or later, it will be a subject passing your mind. Even if you drive a more exclusive vehicle than most people.
Scratched up body parts, renovation of your rims, dingy upholstering - it's a perfect combination to ruin your mood, day or even your year.
After all, besides roaring engines, we as 'car-guys and -Girls", all like to drive 'something else' or an eye-catcher to stand out.
So, take good care of that bad boy with quality parts, without spending all your money.
Aero Kit - Body Kit
First things first, if you want to get the ultimate Bad-Boy on the streets, you'll gotta check the option of a decent Body kit.
You don't need an
extremely wide Body kit to stand out -it is possible offcourse- but there are nowadays many options in Aero Kits.
Most Aero Kits offer Front Lips, Side Skirt Extensions, Trunk extensions and Rear bumper add-ons that can be easily installed
and will improve the looks of your vehicle's styling.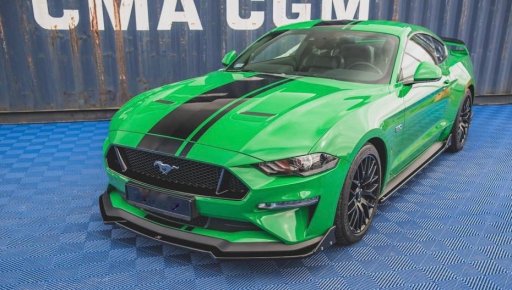 Spoiler
If you want your vehicle to get that Predator-look, we suggest to add a real spoiler and not
only a lip on the trunk.
Obviously, a spoiler has a 2 functions. Besides aesthetically pleasing shapes, it's also useful when it comes driving in and outside of the tract, as it greatly boosts the traction of your car when you go for a bigger spoiler.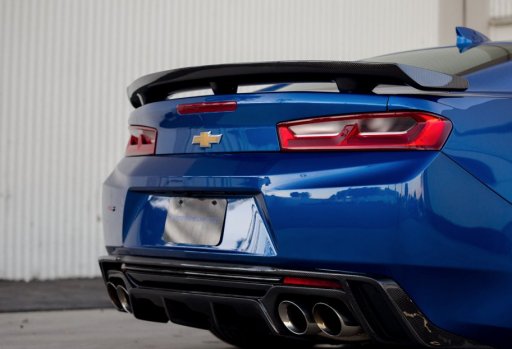 Side & Quarter Window Scoops
The third option are Side- or Quarter Window Scoops. It is an ideal option for those who wish to achieve a sport-like and predatory look.
Rear Window Louver
The last body modification, but not least is a rear window louver. In spite of the fact that particularly this addition is not among the cheapest one it ought to overhaul the appearance of your muscle car. We're sure it will appeal to your taste.
We offer Premium ones and also The best on the market in different styles.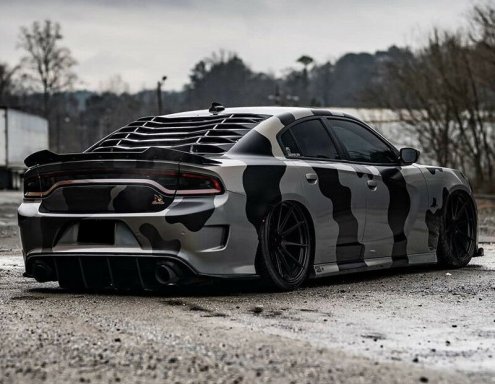 Rims
"Wheels, Make it or break it."
Rims are a special one, if you want to do it right, you change your rims to match with the looks of your car.
The right set of wheels can really make your ride stand out!
However, as much as perfectly suiting rims may have a positive effect, it's fairly easy to break the feeling of your muscle car when adding the wrong style.
If you want to take it the extra mile, you can add up other customizations like a Hood to make that Predator-look complete.
But these parts mostly make the complete overhaul quite more expensive.
Whatever part you're looking for, we are here for you to supply you with the quality you want !
---
Beoordelingen
Er zijn geen beoordelingen gevonden.